me and mango drank blended sweet watermelon all weekend. on saturday one big one and one small one, on sunday one big one. i was bit hungry at night but i there was no melon left and i would not cut whole one, to keep it fresh for the morning. i always avoid keeping open fruit over night, as fresh is the best.
mango is fasting today and i was drinking one small very yummy watermelon. i am feeling awesome most of the time, today detox from 7am - 1pm;strong emotions, negative thoughts, almost want to die at one moment. i got very sleepy for 15minutes, after i pick up happy positive energy and it is still with me.
saturday was beach morning/3hours, and me and mango had great time as usual: swim & sun. swimming while watermelon feasting is more fun. everything about it is so much more beautiful...
last 2 nights i am thinking about other fruit like durian and cherries, but not for long.
life is beautiful,
i wish fruitful 2008 to all,
peace,
kveta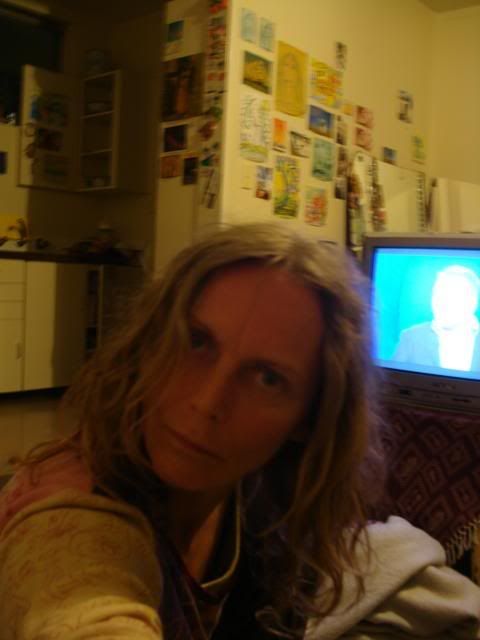 me
Blogged with Flock