me and mango agreed on fasting in times of holidays when most of the people are traditionally overeating on lot of toxic stuff. i am free of such seen, since i live in australia. yes, 22years of my freedom,not only from toxic food, but also toxic habits/ceremonies etc.
to my surprise i was not hungry at all. i even hardly thought about yummy raw fresh fruit. i am happy i can fast sooo easily, effortlessly..i was looking forward to fasting, i enjoy my days without food, i love to have rest from eating. i also enjoy not being concern about food and have my mind free from it.
and i prefer less visits to toilet, today only in the morning and at night. /few times/
i all and all i feel better. my spirit is rejoicing while i am fasting.
today was not so hot day but it was sunny so mango's invitation in the morning garden was difficult to refuse. i took some pictures, same yesterday, i love taking pictures of plants.
we were busy all day, with relaxing brakes, and relaxing lazy night.
life is beautiful,
love all,
kveta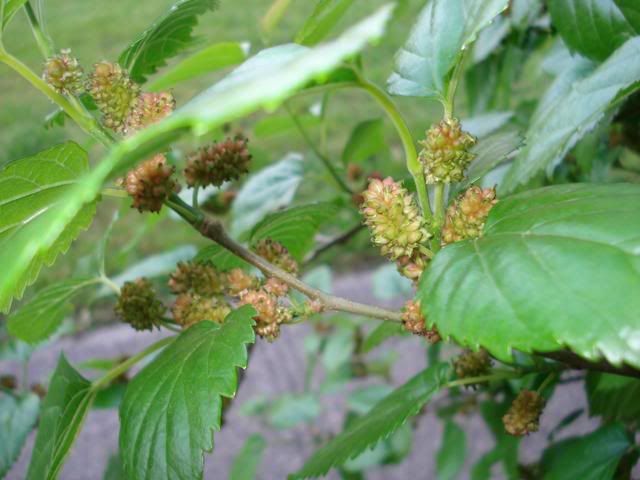 baby mulberries in our garden by me few months ago..
Blogged with Flock