watermelon flowers are magically transferring in to adorable baby watermelons, it is always exciting for me and mango to find another one...yeah, there are lot of them and rich foliage is hiding and protecting them
since my last entry me and mango shared plenty of yummy sweet fruit: durians, nectarines, white nectarines, mangos, mangos blended in grape juice, grape juice, mangos blended in orange juice,orange juice, lychees, apricots, red paw paws, tomato juice, rock melons, cucumbers, tomatoes pealed chopped, lots of cherry tomatoes from the garden, the yummiest cherry tomatoes ever.
after my sunburned face i kept out of the sun in the comfy bed with a book alice to nowhere by evan green. it is a story from the australian outback. i finished reading it after midnight last night so i have now time for writing again. i find difficult to leave a book and do something else while i am reading.
the day before yesterday i joined mango and we had fruitarian fun on the sun on our local beach, swimming, sunbasking, relaxing, and sharing durian. and mango said it's all good. at times he goes for swim alone, he walks to my favorite little bay. i feel there like i am in the country.
we had a very quiet week, relaxing and peaceful. i was supposed to visit a dentist again she was ready to pull out one of my teeth, but i am not. i am just slowly healing my gums with fresh aloe vera gel. i am glad that i do not listen to the dentist but instead to myself. that's thanks to magic raw fresh fruit and being liberally minded. i was never afraid to go against the grain.
hallelujah, life is beautiful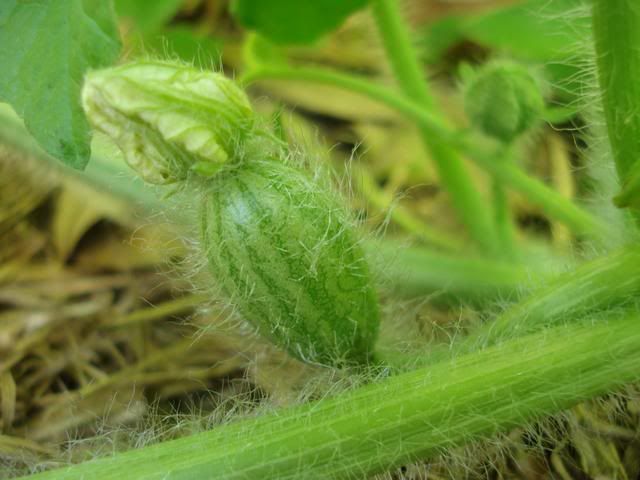 very tiny and cute baby watermelon from our garden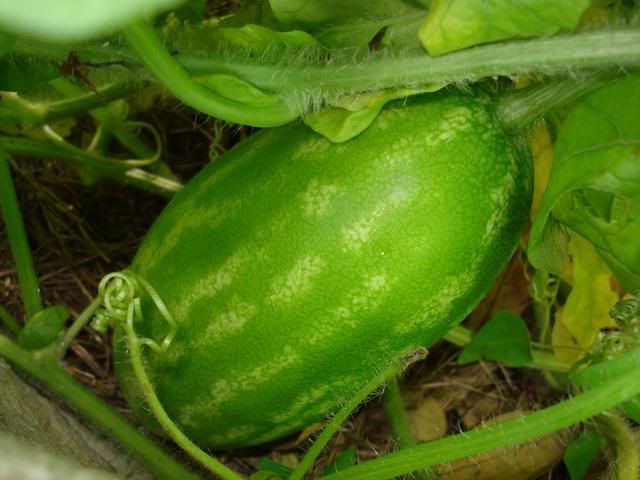 and another one!!!
Blogged with Flock