was awesome, giggly and peaceful. me and mango we both had 5 RAW fresh orange juices. sweet and yummy.
i love my fear illness and medication free existence.
i love my partner mango who is sharing the same fruitarian lifestyle with me. in the way it is a miracle, as i find most of fruitarians are confused about it.
i love myself.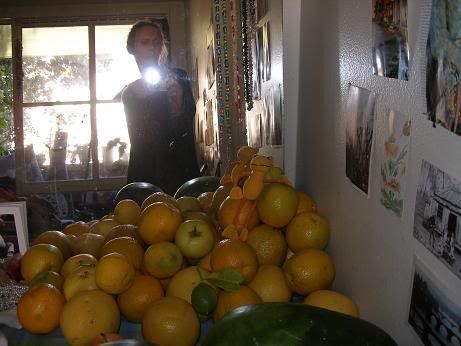 me and fruit