are full of yummy winter australian fruit, full of sun water of life light and love. me and mango we were as usual enjoying daily lot's of raw fresh fruits; we were eating amazing and very tasty durians, avocados tomatoes and chili, at times cucumber, bananas, custard apples, mandarins, few grapes (mango only), and i had tonight 3 pealed grated apples. and we were drinking oranges, oranges and grapefruits, and some smoothies from different combinations of apples, oranges, bananas, pineapple banana orange is one of my favorites.
tomorrow is our first raw fresh fruit juice feast day. i am so looking forward to it.
me and mango we are enjoying warm winter sun, yesterday we had very pleasant durian picnic on front lawn with long relaxing resting time catching delicious sun ryes. yum! (2hours). and yeah, today was raining...with some sunny brakes.
yes, and lots of giggles in our blessed fruitarian life.
and lots of very juicy lemons for us from near by lemon tree, for almost daily lemon baths. thank you lemon tree.
me and mango we are enjoying our fruitful fruity days...thank you mango, thank you me.
life is sweet.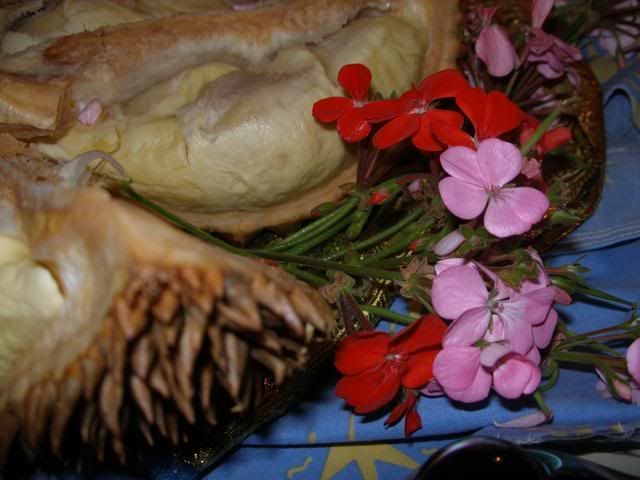 magic durian