yesterday me and mango drank one watermelon mango five times 5dl and i had six times 5dl of very sweet watermelon juice.
i am already in fasting mode, it happened very quickly this time. it mean to me that my body did gain great benefit from last regular monthly dry fasting followed by orange or watermelon feasting i always enjoy even more sharing it all with sweet mango.
my detox is very mild and am feeling already high and euphoric in last two days. last night mango's eyes were shining like stars. he is now only on raw fresh fruit almost 2 years and i did enjoy see his progress as his self was transferring in to pure fruitarian one. it took over a year. before i met mango in person, he was eating some other raw stuff here is what he say about it:
http://mangodurian.blogspot.com/2007/11/brief-intro-of-me.html
i am looking forward to living in country again, where is much much less of pollution in air so i can have more natural high euphoric existence.
it is always special time for me while i am dry fasting and/or mono juice feasting. it is always special time for me to eat only raw fresh fruit. the last 22 years i live sweet fruitarian lifestyle are very special and best and i love to look back! as memories are sweet. and forward as to dream is sweet. and i love and enjoy present time as well. yes, i have it all. i new it very soon after only raw fresh fruit entered my life.
true love is growing. my love for fruit is true and it is constantly growing. love is the best feeling ever.
life is love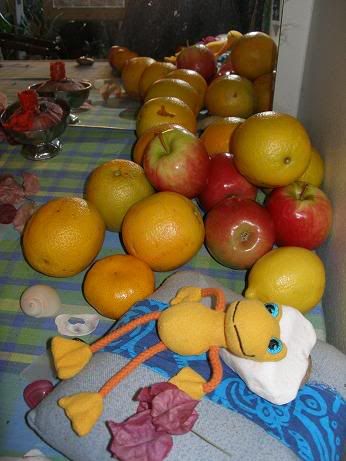 sweet fruit....always satisfying, power of satisfaction