said the lady from the market stall opposite to us, while we were chatting after me and mango arrived... i giggled, glowing radiantly back at her, being pleased with a compliment related to my fruitarian lifestyle. yes, raw sweet fruit is visibly speaking for it self.
i never have and i do not count calories, wondering about vitamins, sugars, fats, minerals, etc. i just love and enjoy eating and drinking raw fresh fruit of my choice because that is my nature. and raw fresh fruit makes me feel great, and that is what i want. so far i've found only 2 kinds of fruit, i can't tolerate, except in very small amounts (avocado, mandarin). i can tolerate mandarins in freshly squeezed juice, mixed with orange and/or grapefruit juice. surely all raw and fresh. the problem is that when i am eating mandarins or avocados i find it difficult eating only small amount, i always want more...
i had breakfast at 12:00 on our fourth day of the raw fresh mono orange juice feast, and just a few minutes after, sweet mango arrived and i made one for him as well. he had had self made orange juice while being out for the morning. we shared another 3 yummy and sweet raw fresh orange juices (3dl each) that day.
and we broke our mono raw fresh fruit orange juice feast with mono durian meal on the day five. at the markets we were all day sharing very yummy and sweet raw fresh orange juices made by sweet mango. 4 times 1dl each. it was a hot hot day so i was happy. after 3pm, already back in our shoebox, i made for us fresh orange juice 3dl each, and soon after we shared the durian's sweetness and magic... i am enjoying so much the effect of the durian on me while i am raw fresh orange juice feasting, it gives me wings, as i pick up a lot of long lasting and steady energy...
and we shared also a yummy durian on the sixth day of our orange juice feast, we had raw fresh orange juice 4 times 3dl (each)
on the seventh day me and mango shared raw fresh pineapple orange juice, 3dl each (at 11:00) and the next one at 17:00. soon after we enjoyed a delicious sweet and creamy durian.
so it just happened that our raw fresh juice feast got enhanced and enriched by magic and still at its best, peaking with amazing flavours and textures, yummy durian. and such is my fruitarian existence also : enhanced, enriched and magic... full of amazing flavors and textures... sweet aromas... sweet sweet sweet...
life is sweet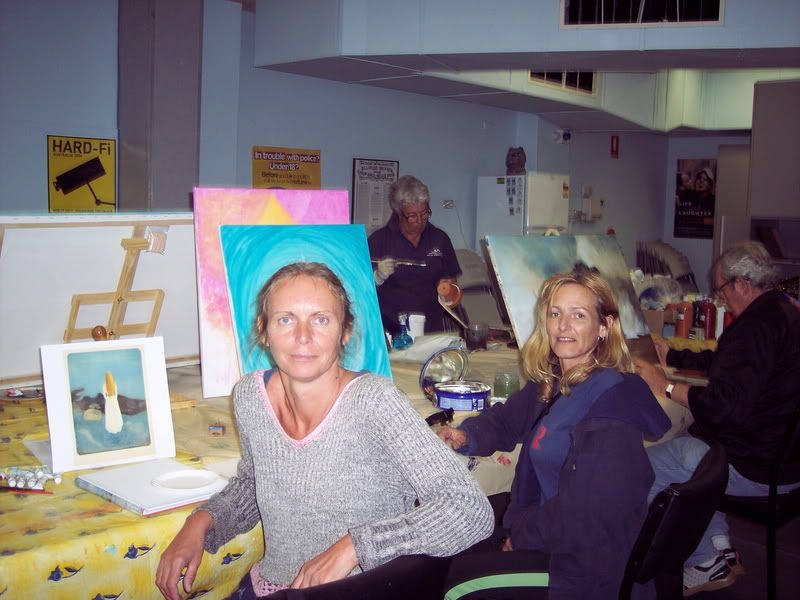 last year at art group with friend A. my father likes my pictures and he said i should make more of them. it is rare that he gives me, or art, any compliment. so it meant a lot to me. i am planning to get in to it once we find our new home.