relaxing on the fine sand, catching the sun rays, after ten rainy gloomy days it was a true delight for me and mango. so was the durian afterwards... yum, yum, yum....
we are drinking sweet and very yummy rock melons, and eating sultana grapes, durians, pealed tomatoes and lebanese cucumber, hot chili, and mango also enjoys avocados. all fruit is very tasty, each meal is a true delicious delight. only sweet juicy fruit gives me true satisfaction in all directions, my taste buds, bloodstream, spirit... all my being is satisfied. i am thankful for all yummy fresh fruit in my life.
i am reading some interesting traveling blogs in the czech language. this is one way to satisfy my traveling bug, reading experiences of other travelers. so lately i was in new york, washington, western africa and on ship as well, in south korea, india, czech republic, siberia, machu pichu, rio de janeiro, costa rica, south caroline, and so on...
life is delicious
i am feeling great, yes, lots of giggles...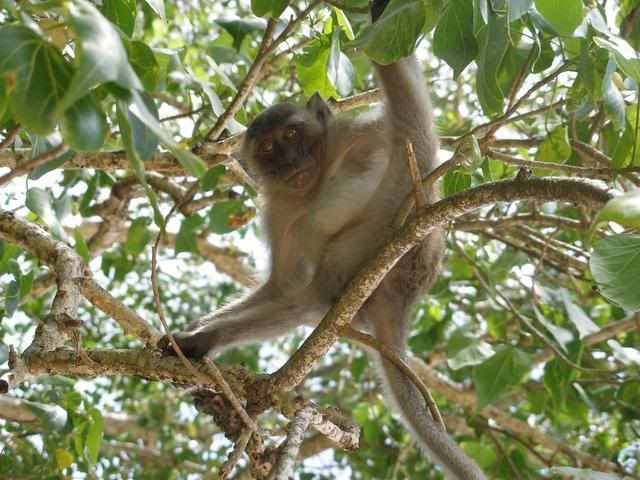 curious monkey is staring at me and mango on thailand beach 2006