me and mango included a creamy durian and raw fresh orange and pineapple juice for another 3 days. the next day we were off on our exciting fruitshopping and we bought 2 trays of mangoes, a box of oranges, a box of figs, a rock melon,lebanese cucumbers 2kg, tomatoes 3kg, and avocados for mango. i am still avo free, free from craving it.
so in the last two days we drank orange and mango juices, and ate durian, figs, pealed tomatoes and lebanese cucumbers with green hot chili, and for mango only, avo. all raw fresh and yummy.
today is the fifth day of gloomy and showery weather, i am enjoying it, it is not too cold, and i love showers, and yes, i miss the beach and sun a bit.
our days are busy and nights relaxing... time flies and we are again much closer to our tropical fruit paradise. it is a big count down for us since beginning of 2009. only 7 - 8 months to go!
life is,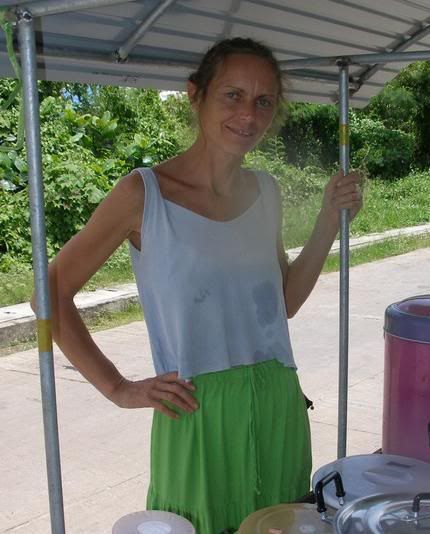 me in thailand with mobile kitchen i never needed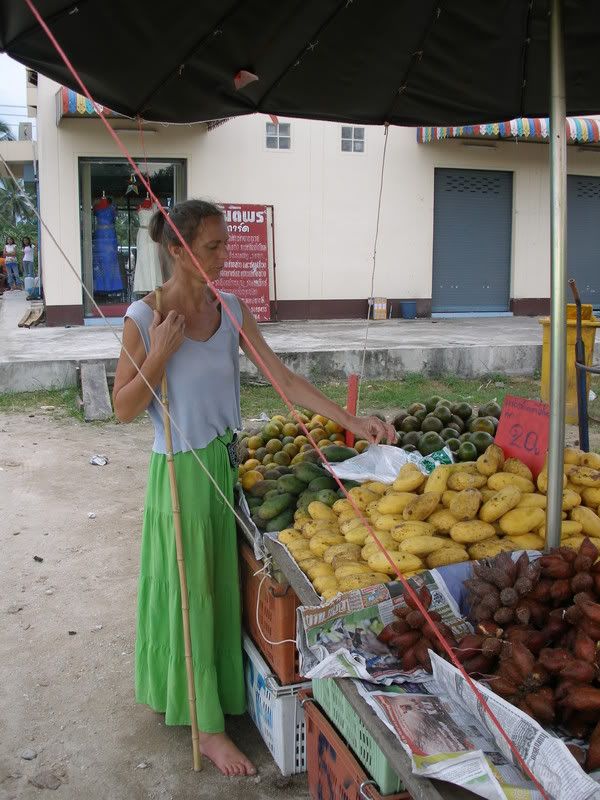 me at a fruit market in thailand 2006 enjoying fruitful holiday with Mango.