yeah, i love beach. yesterday i woke up at 12 pm. soon after i had mango blended in orange juice 5dl, all made from raw fresh fruit by sweet mango. only bit later we were on beach. water was calm..and soooo blue...
we just relaxed on the hot sun for while and then me and mango shared very yummy durian and after we massaged some durian fat from the skin on our skin. ten minutes later we were swimming. oh, i love swimming. and floating. ocean is still bit cold for me so there is not much floating, but to keep warm so i can stay longer in water i swim with full strength. i noticed i am better than last swimming season. my body still benefit from it. i always miss swimming days in winter, and i am looking forward living in hot tropics, so i can swim every day.
i felt so great after my first swim and i got soon after giggles from it. joyful, i was relaxing on the sun, yum,yummy, yum...
bit later sweet mango and me shared big paw paw, yum, and then we massaged juices from the skin in to our skin. later on we went for second swim. after i was even more euphoric and i sang...song that just come up in my spirit. i was in to me unknown language.
when me and mango were very hot again from the very hot sun, we went for third swim. soon after we left the magic beach. i love walking in soft very find sand, today when i was walking from the beach i felt like i am flying.
i love to be fruitarian. i would not feel the same on any other food. i love fruit and fruit love me back.
i love fruit and i love beach days. it is great to be in love...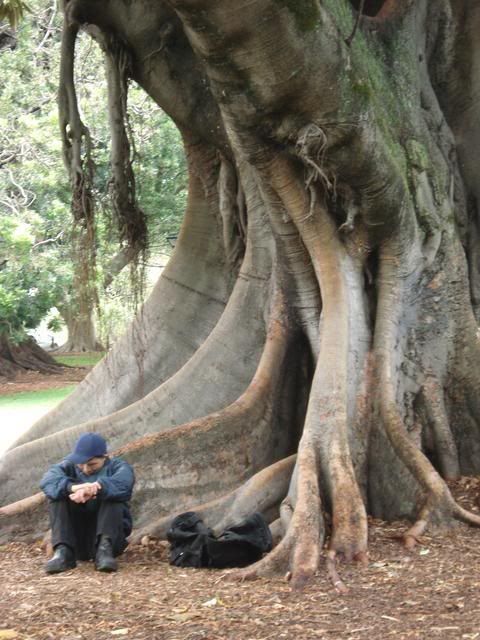 city man by mango
Blogged with Flock