raw fresh fruit drinks are yummy, refreshing, life giving, and provide a way for the body to detox and heal itself more successfully than if just raw fresh fruit is eaten. it is almost like fasting, only more gentle.
today is our seventh day on fruit drinks and each drink is a treat. in the last 2 days we were drinking orange and mango, pineapple apple orange, orange mango kiwi, cucumber with dash of tomato (only once), cucumber wit dash of zucchini (only once)
the day before yesterday we had sweet fruitarian fun under the sun on the beach. the ocean was a bit wild and cold but we had 2 good swims, it was a hot day, even though at times cloudy. on our way back we found some treasures to sell at the market.
enjoying every day, sun is shining, birds are singing, it is warm or hot, fruit is plentiful and delicious, me and mango we are enjoying our days and each others company.
life is beautiful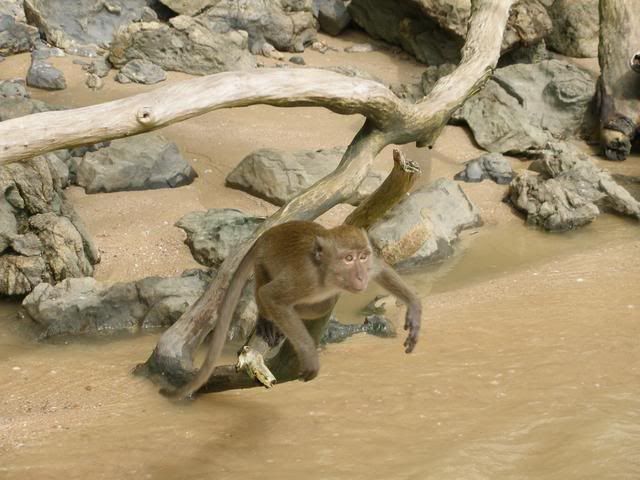 free monkey. thailand holiday with mango 2006