we are not the best of friends. the longer i live my fruitarian existence the more my body rejects one of my favorite fruits. i give up on eating avos a few years after i became an ethical fruitarian. i just find them difficult to digest. i do not have this obstacle/discomfort with any other fruit. well, i used to eat avos now and then, and at times i would go a long time without. since my fruitling mango moved in with me, i got in to eating avos again, as he loves them and eats them almost daily. my body was ok for some time, and then i would observe not only physical but also mental discomfort and that made me slow down on avos or have a few days break from them. hmmm...it was not so easy, as my appetite for avocados was growing...and the ones we get are just heavenly...yum, yum, yum.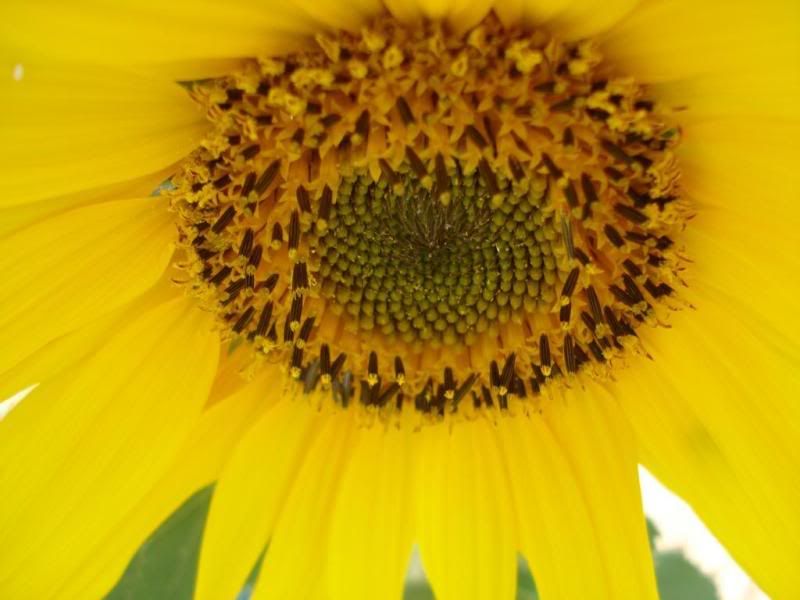 happy sunflower in our garden
well, i came to the point once again, that i better say no to tasty yummy avocado, so i can enjoy my fruitarian existence to its full potential. yes, my fruitarian existence without avo is more joyful, euphoric, light, positive, bright...and so on :)
i observed, in the good old days of the fruitrevolution forum, that most people said they also have some negative experiences after eating avocado fruit especially when eaten in excess.
i believe that everyone has a slightly or more different avocado experience. mango seem to have no problem with them. so i think the best is that everyone make their own personal avocado test. experiment and observe, listen carefully to what your body mind and spirit tells you and learn from it. the best way to learn is via experience.
a few days ago me and mango we enjoyed a sweet time on the beach. the ocean was not so cold so we had 2 long swims. we always relax under the sun before and after each swim. the day was hot with blue sky. the other days were showery or too cold for our beach siesta.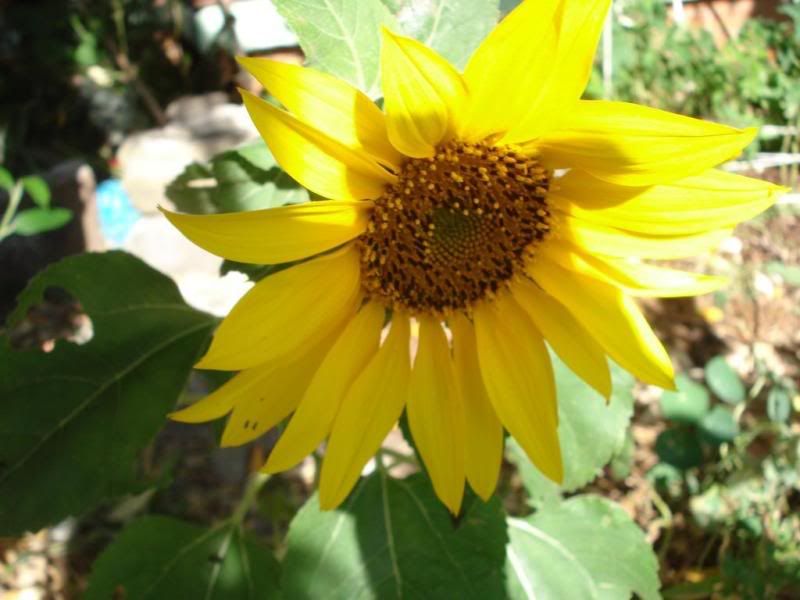 sunny sunflower in our fruitarian garden
the coldest and rainiest day was on sunday and that is why we skipped our market day. we had a lovely busy and lazy day and we went to get some tomatoes, mangoes (at the moment6 boxes are with us) :)a few bananas some apricots and so on, and as we drove around our market we could see only 3 stalls, well, some people are very tough.
me and mango we are sharing yummy orange mango drinks, we ate some very yummy cherries for the first time of the oz cherry season, and almost daily yummy apricots, nectarines, drinking pears apples mixed with orange and mango, yum, yum, yummmy, yum.
mango is having some break from durians, and i had one yummy creamy and sweet one, i ate one half and the next day the rest. today i have sweet durian free day.
i said good buy to avocados.
the digital photography course is over, it was fun, and we learned a bit more...so there are a lot of nice pictures ahead...
raw fresh fruit drink to remember: apple mango orange and grapefruit mix.
our garden is beautiful and happy.
fruit is it!!!
fruitarian life is sweet
sweet sweet sweet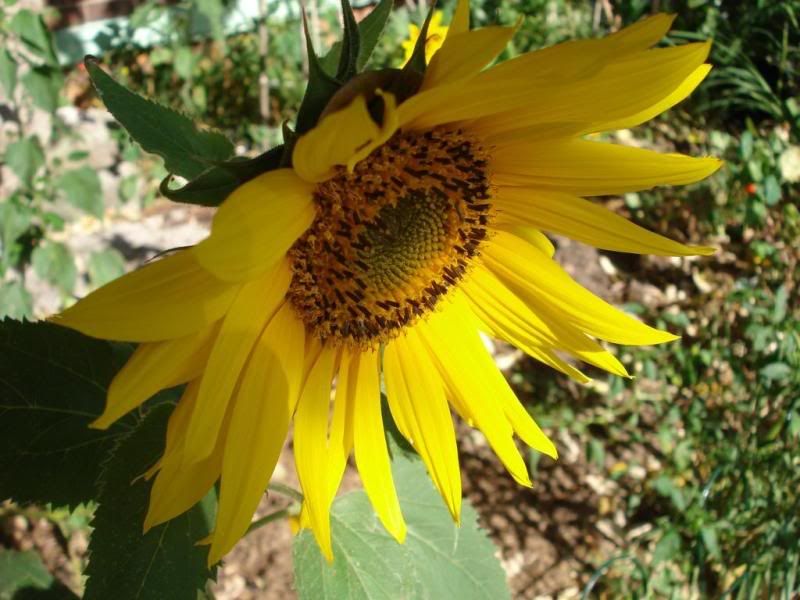 i love sunflowers in our garden