the place on earth i always miss when i leave for overseas, back in the sweet arms of sweet mango, the sweetest person i ever met.
i flew with russian airoflot from prague to china, but as soon as i boarded the qantas ship, i was at home, feeling so happy to see smiling friendly people again, even my fruit platter meals improved, still they were bit tragic, as some melons were a long way from being ready, hard and tasteless...but that is ok with me because i am an experienced air traveler, so i know what to expect and i take my raw fresh fruit with me. i do that even on earth, when i am visiting other earthlings, or i just do not eat.
the trip was very long: i left my mum on wednesday early morning and i arrived to mango on friday around midday. i spent the whole day in shanghai airport, but i did not mind, i was so glad that i was leaving for the place where i truly wanted to be...
happy lucky blessed me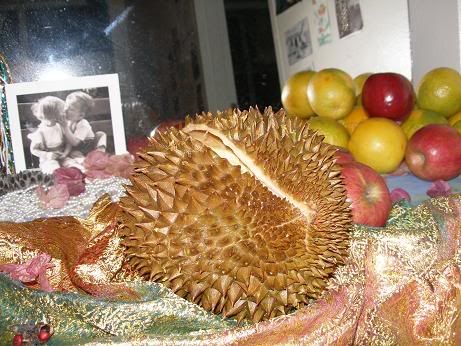 enjoying and sharing magic durians with sweet mango...