always appealed to me through it's sweet aroma and yummy taste, and it was always my most favorite food, therefore it was not difficult to find the way to my fruitarian lifestyle and stay faithful to it.
since the time i started living on raw fresh fruit, it's pleasant scents, colours and tastes have grown even closer to my heart, and i've fallen in love with fruit more than ever. and just like every true love never dies, but on the contrary lives and grows, so do fruit trees, and like true love, they are very giving. - full of lovely aromatic tasty gifts of amazing and adorable colours and shapes. every fruit is unique and original and beautifully decorates my place.
of all the foods known to man, raw fresh fruit is the easiest and fastest to digest and therefore does not put a strain on the digestive system such as other plants, fats, meats, eggs, milk and everything else that most humans live on, that is not fruit.
raw fresh fruit contains a lot of fruit juice, and supplies our body with all it's required liquid, and that's why a true fruitarian does not experience thirst and therefore there is no need to supply additional liquid via water from tap, well, spring or as has been in fashion for some years now, from plastic and rarely glass bottles.
raw fresh fruit is rich with all necessary nutrition, which guarantees ones optimal health
raw fresh fruit is the natural food for humans
raw fresh fruit has a lot of enemies, people who are missing out on wellness and the joy of life.
with raw fresh fruit life is beautiful.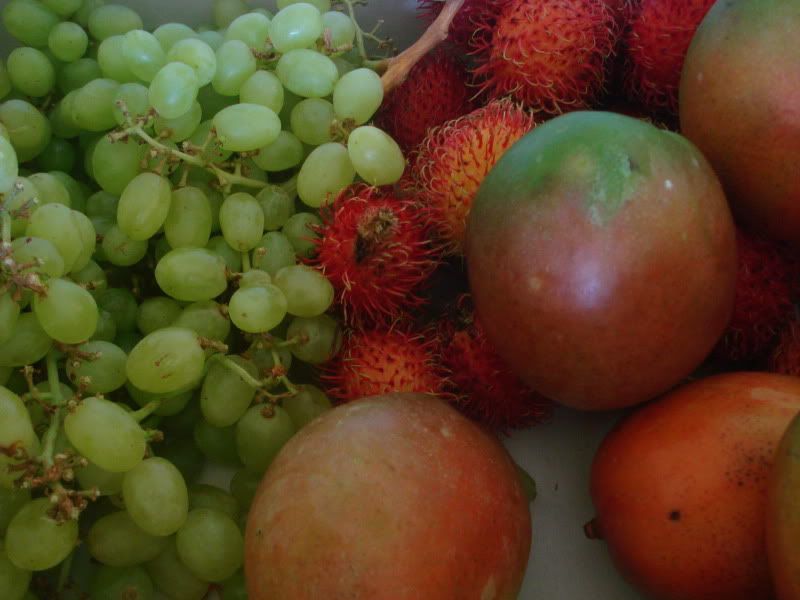 grapes, rambutan and mango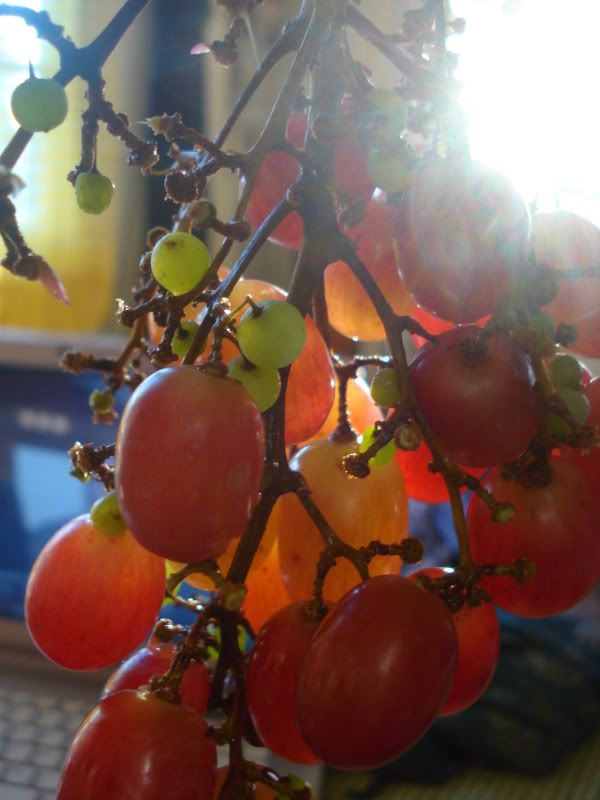 grapes and the sun inside and out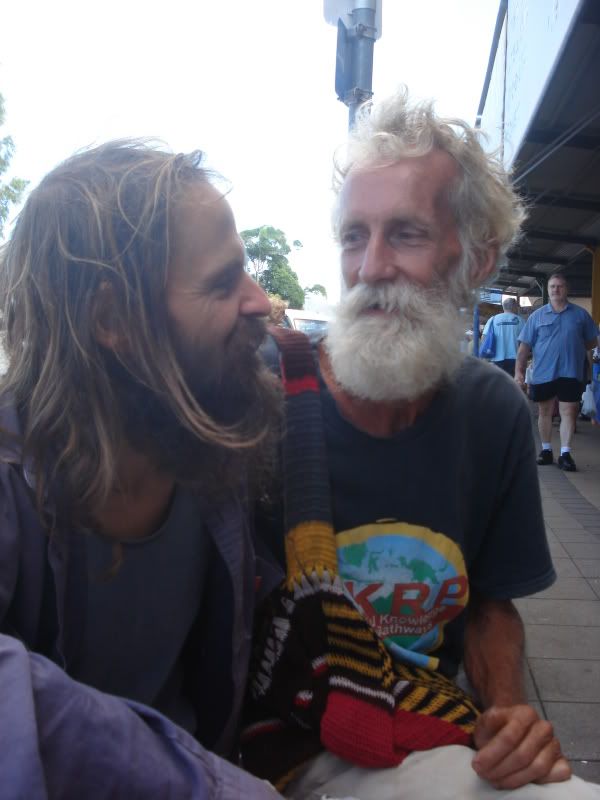 my man mango (49) and our friend premi (over sixty) they are both fruitarians and they don't complain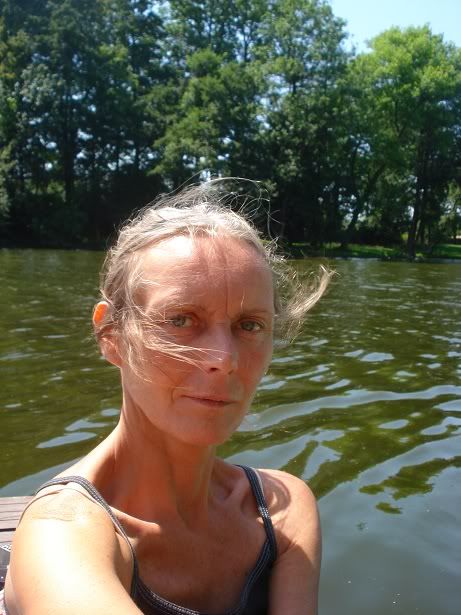 fruity me (52) and i also don't complain