have been enoying the summer season for some time now, beutiful summer with its yummy fruit and refreshing swims in the ocean. yumy yum.
and most importantly the big day of our moving up to far north qeenslad and looking for our new home is very near. yes, we will begin our exciting journey around the 9th of december.
to add to our excitment further new events await us. a few months ago mango got an email from a friend of one of his friends, who said that he would be very interested in making a documentary about fruitarians and that he was thinking of us for it. because the mutual friend told him, that we were both long term fruity people. he also likes the idea that we are a fruitarian couple.
of course, me and mango were happy that someone should be interested in our unusual raw fresh fruit only lifestyle, and after making sure, that the documentary would be portrayed in a good fruitarian light (as so far most people prefer to ridicule this peaceful loving and healthy way of life), and the director of the movie emile said yes, he believes it is a great way to live and he is also interested in fruity ways, we agreed to it.
a few days later he asked if it would be ok, if his friend, cameraman, david should also come along, we said no worries, they are both very welcome. they have never been in australia and they are looking forward to seeing some parts of it as well as to making the fruity documentary.
we both spoke with emile on the phone as well, and they are arriving from america on the sixth of december and two or three days after we should all head of on our three thousand km long trip. they are going to have their own transport, our car is going to be fully packed with our belongings
we are more busy than usual, giving away and selling a few more things from our shoe box, and putting aside the stuff we are going to take with us
life is sweet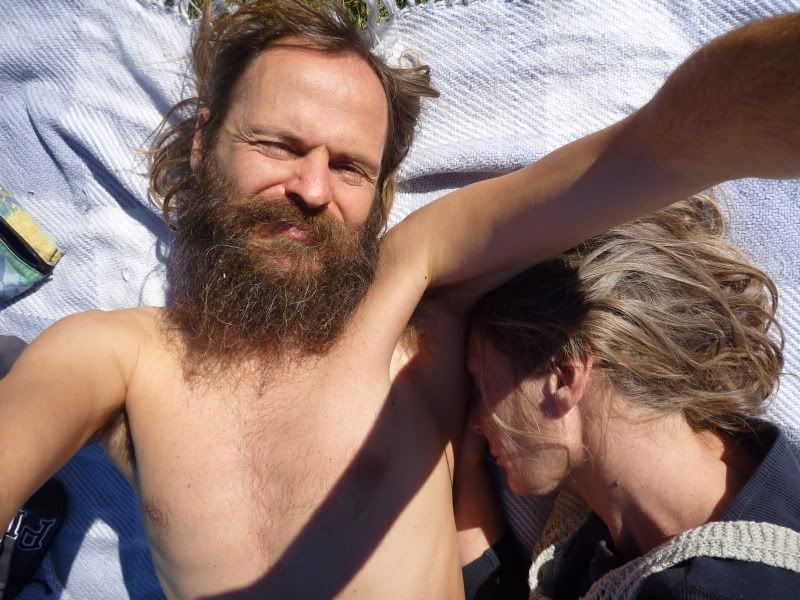 mango and me