was smooth, and on time. yes, the biggest problem was the air conditioning; my lips god so badly dry they turned deep red and very burned. yes, healing is still in process and i am using aloe vera to free my self from any discomfort. the fruit platter meal was better than usual, it was free from veg salads and it contain mainly raw fresh fruit, but most of it of week taste. well, it was edible juicy and refreshing, i already know that meals are very tiny, so i packed with me 3tomatoes, 3hass avos, and 1small libanise cucumber.
from prague i took taxi to karlovy vary where my mum, sister and her son picked me up. we got some fruit for me. i supposed catch the bus, but it was all sold out. that is ok, i had good conversation with taxi driver, he was traveler, interested in australia.
for first two days i was still in the air flying, and i experienced big culture shock as well, as i did enter very different world compare to one i live in.
i am munching on tomatoes, watermelons, cucumbers, orange juices, grapefruit juices, orange grapefruit juices, grape juices, watermelon juices, rockmelon, strawberries. the fruit is not so sweet and tasty as in sweet oz. nectarines are so sour for me i just cannot eat them my mouth is fully rejecting them, i have no choice, i have to spit them out. yeah, my body speaks loud and clear to me.
i am taking short wander walks to very near by forest, i spend most of the time with my mum, i enjoy specially tarot card reading sessions she does for others. we are very close and alike. surely we have big differences as well. as far hers diet goes she lives in darkness, true she is very slowly getting some light. she eats/drink more of fruit and veg and she i slowly loosing kg's. she look better and younger than 2years ago. i am very pleased with her and told her how better she look and keep going.
i am in very tiny village, and i have here one lovely friend, she is also mum's friend, that is how i met her first about 7years ago. she live very near on our way to forest i had seen her 3 times so far and we had always good time.
it is warm and sunny, today bit of rain, now sunshine. i sleep well as always, i am going sleep early and i wake up early...
i keep in touch with sweet mango via email and ph, and i miss him.
life is beautiful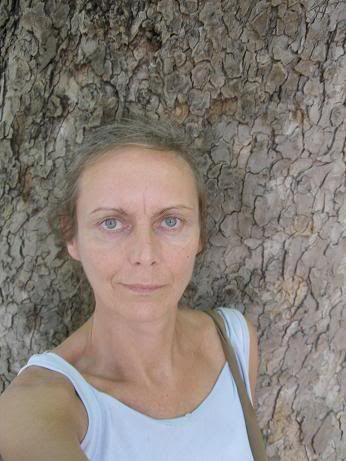 me